Sprayed Polyurethane & Specialty Foam Applications
Spray Polyurethane Foam is great for insulating stainless steel structures.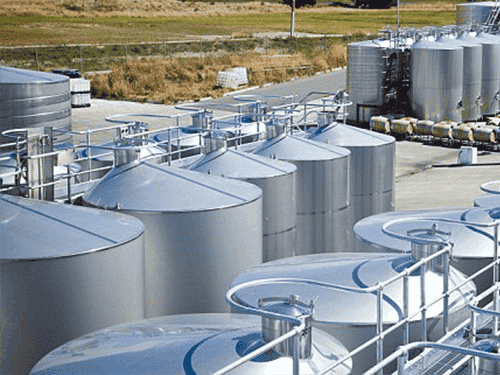 Spray Foam Could Be The Perfect Solution For Your Custom, Specialty Application.
Sprayed Polyurethane Foam (SPF) is a great option for insulating all types of stainless steel structures, like wine storage tanks and other metal buildings. The aliphatic coating we use is applied with heat and primer, and is fast setting.
Why American Foam Experts?
Polyurethane Spray Foam has a variety of benefits that make it perfect for your speciality application.
ChemLINE product is safe for your wine and spirit tanks, and is resistant to acids.
It is cheaper to spray SPF on tanks and also allows for tanks to run more efficiently while being just as durable as before, if not more.
Once sprayed, it is basically impenetrable and is also very chemical resistant.
What is an Aliphatic Coating?
An environmentally-friendly, spray-applied coating that is strong and sturdy.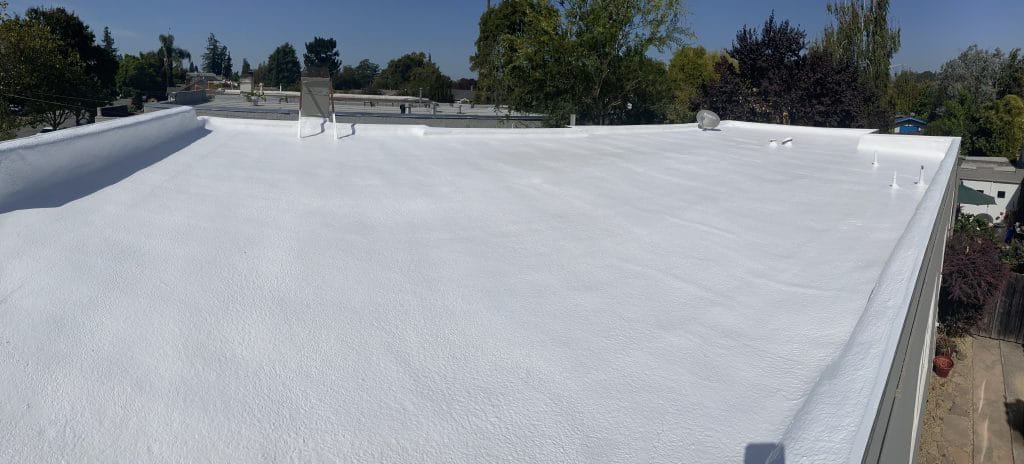 Specialty Application Frequently Asked Questions
We are certified and approved applicators of specialty coatings, including food grade for Fortune 500 companies. Specializing in stainless steel and carbon tanks of any size. We have contracted with large wineries in the Central Valley for over 18 years.
No — We spray 1 ½ inch of closed cell foam, which is watertight and won't leak.
SPF is safe! SPF contains no harmful emissions like VOC's, CFC's, HFC's, or formaldehyde. Which makes it perfect for homes that are environmentally friendly.
On a normal, no tear off, residential home, we usually complete a roof in 3-4 days. Give or take a day for scheduling. This includes removing gravel and that it is weather permitting, no rain, fog, or wind.
Typically, it takes 24 hours but can vary on temperature and moisture. The foam can be walked on immediately after being sprayed.
The best time of year to spray foam is when it is sunny and dry and there is NO moisture in the air. The temperature generally has to be above 40 degrees Fahrenheit. In Northern California, this means between spring and fall is the best time to spray foam.
It is a durable and lightweight roofing material. It is sprayed in place as a liquid, which expands to fill cracks and crevices, and then forms a hard durable monolithic roof surface that won't leak and is lightweight.
Request a Free Quote
SPF roof systems have proven to insulate and perform for over 30 years and are still the "green" roof of the future.