The Best Foam Roofing Company in the Bay Area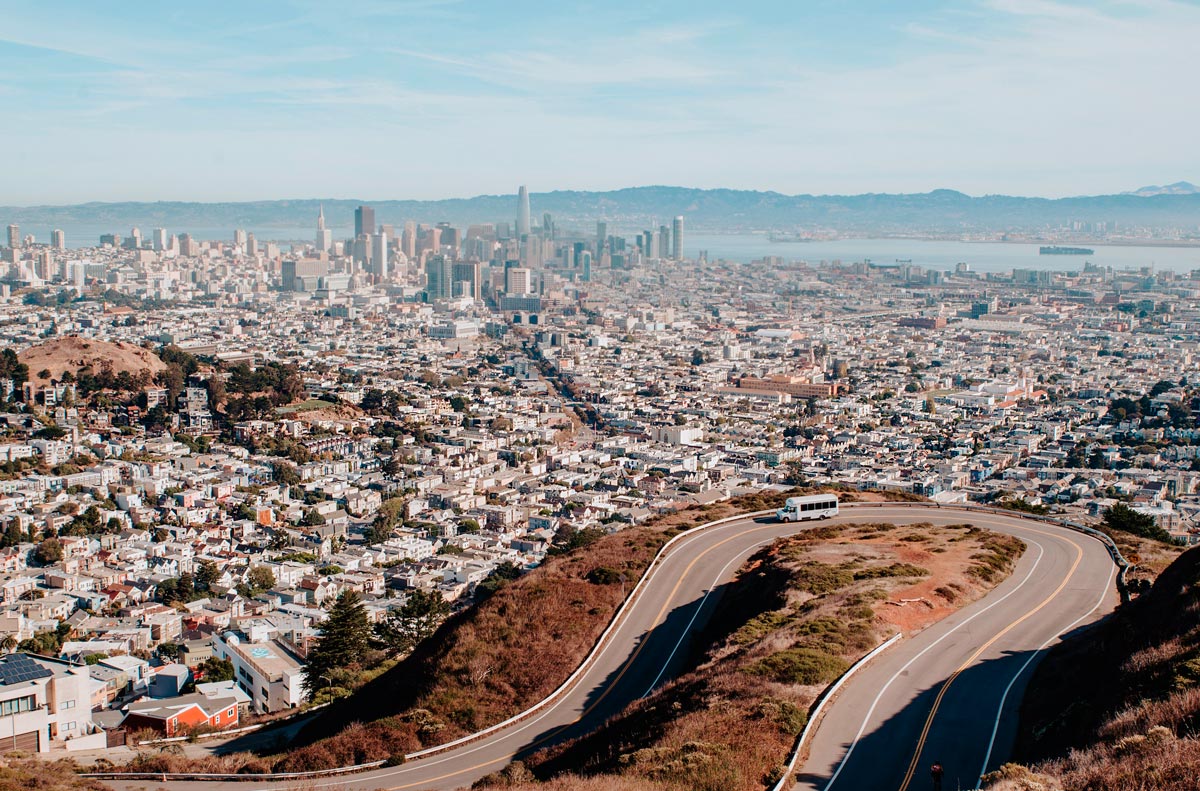 50+ Years of Foam Roofing Experience in the San Francisco Bay Area.
American Foam Experts is your best choice for a San Francisco foam roofing contractor. We have provided Bay Area foam roofing services to homes and businesses in San Francisco for more than 35 years! In fact, we were one of the first commercial SPF roofing applicators in the United States.
We're uniquely qualified to exceed your expectations because of our vast experience in Bay Area foam roofing and spray polyurethane foam applications. Our experts have worked in the San Francisco Bay Area for 50+ years each. This means we're not learning on the job, and you get amazing results at a great price!
Applied correctly and with properly maintained recoats, an American Foam Experts roof will never need to be replaced. Poor SPF application by a less experienced roofer could lead to blistering and unnecessary repairs down the road.
It's best to have your residential or commercial foam roofing done by experts with years of experience and skill. At American Foam Experts, we have just the right personnel and expertise to make every commercial and residential foam roofing project in San Francisco a success.
San Francisco Weather Can Be Hard on Your Flat Roof.
San Francisco weather is quite unique compared to other parts of California. Famous for its "Indian summers," San Francisco has warm and dry summers and wet and mild winters. SPF Roofing is ideal for this and the foggy conditions caused by cold currents that flow along the coast.
Until late morning, San Francisco experiences heavy fog that leaves behind a layer of moisture on flat or mildly sloped roofs. Because spray polyurethane foam is airtight, watertight, and vapor tight, SPF will provide superior protection for your roof.
The material drains better than other solutions and offers better insulation— both are critical for your Bay Area flat roof. Our San Francisco roofing services are also perfect for an Eichler home since modernist architecture requires the kind of roofing that does not give away with time.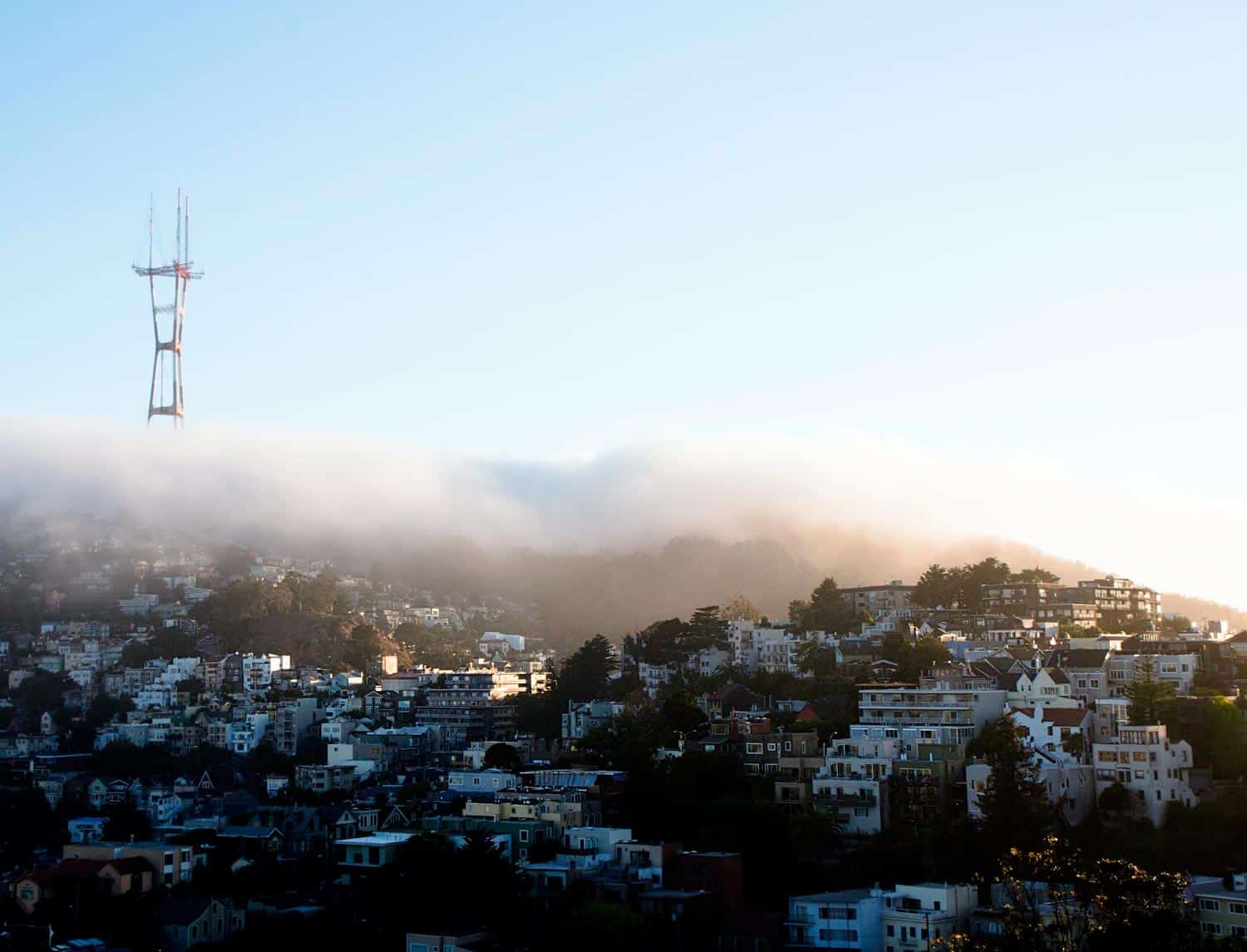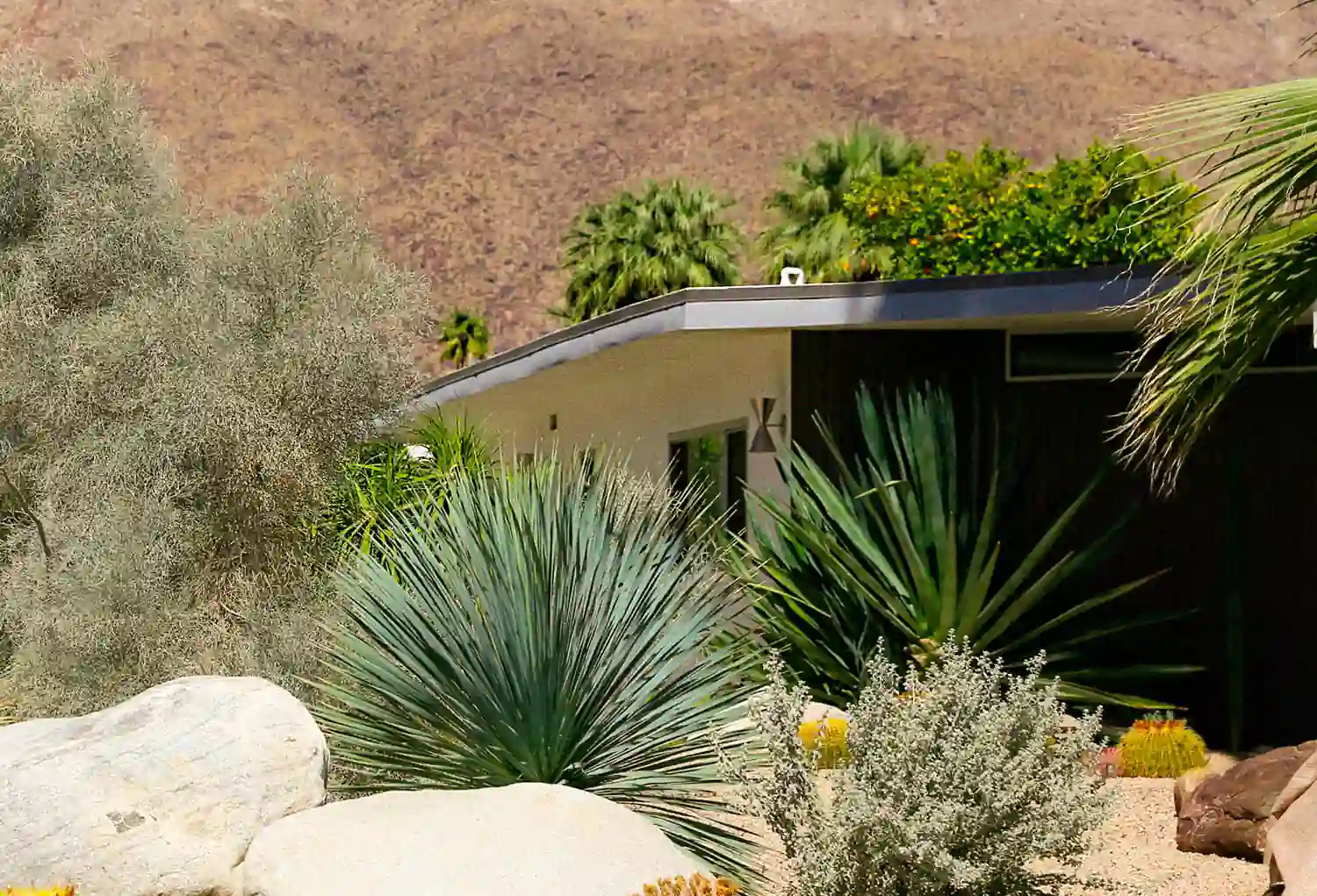 Getting a New Spray Foam Roof Can Be Affordable.
We will always be honest about the extent of your roof damage, quote fairly and transparently and warranty our repair work. Other roofers are often more interested in sucking maximum dollars from your pocket; we're more concerned about maintaining our reputation as the best foam roofer in San Francisco. With 35+ years of experience in commercial foam roofing and residential foam roofing, American Foam Experts has you covered.
Because most buildings in San Francisco are similar, our extensive experience in the area means we have perfected the SPF application techniques you'll want out of your SPF roofer — especially when making repairs.
Whether you need residential or commercial foam roofing in San Francisco, American Foam Experts will deliver a better work product, faster and often at a better price than other roofers. We will put on the best roof for the best price. We'll provide you with a quote in less than 24-hours, and our jobs rarely take more than a week (3-day average) to complete.
We also offer the most flexible scheduling in San Francisco Bay Area foam roofing.
Green Commercial & Residential Foam Roofing in the Bay Area.
Spray polyurethane foam is a green energy product. It is biodegradable, has minimal off-gassing, and the white top has a high reflectivity rate which will cool down the area around the building. In fact, SPF roofs in the San Francisco Bay Area will typically be 30% cooler than most traditional roofs, which is a game-changer in commercial foam roofing!
Whether you have commercial foam roofing or residential foam roofing needs, you can have peace of mind knowing that your roofing material is protecting your property, your wallet, and the environment.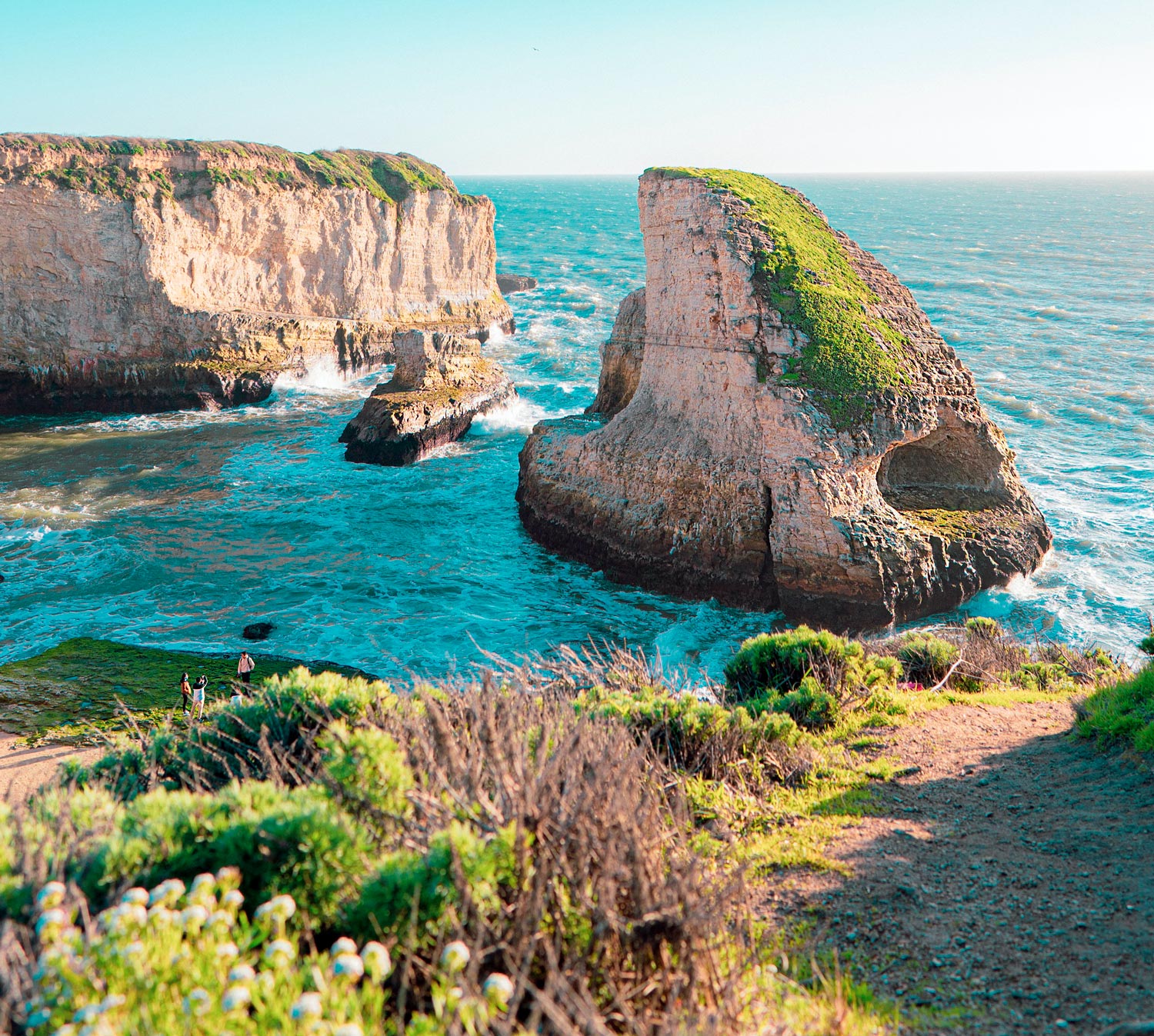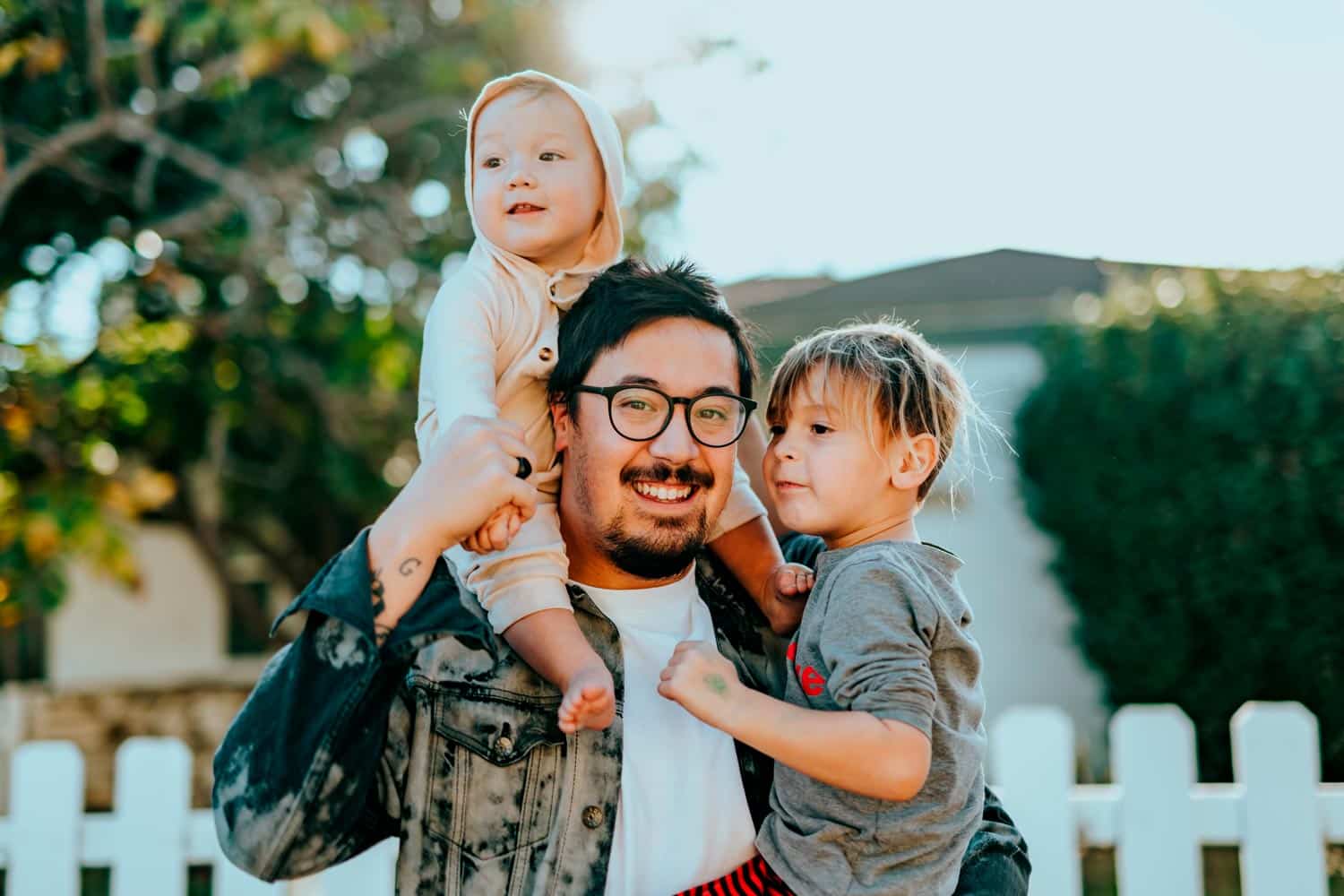 Spray Foam Roofing in San Francisco | Customer Review
We hired American Foam Experts to save us from the solar oven of our flat roof, hills house. They we very patient over the phone in explaining to me the general process, product standards, and expected results. They even gave me the contact information for four other clients that had similar issues — among them, a commercial warehouse, and a pre-fab home with a flat roof. All of them were really pleased with AFE, and made me confident that they were an honest/reputable company, and they weren't trying to up-sell me.
Installation of the foam roof was shockingly quick and easy and within literally hours, there was a 15 degree difference in our house. Since then (3 years ago), our house has stayed warmer in the winter and cooler in the spring/summer/fall.
Over the course of the next few years, I noticed some leakage issues with a cosmetic portion of the roof that at the time, we had agreed to not apply the foam, since it wasn't over the living areas of the house. When the AFE guys were down the street on another job (and another satisfied flat roof owner!), I asked if they could come by and see if they had any suggestions on what could be done. I had also asked a few contractors for their suggestions, which included everything from ripping out the cosmetic portion to rebuilding the whole thing.
American Foam Experts was incredibly quick to say that the guys would come over and fix it for free (!!!!!)
I'm so thrilled to have worked with them. I know that if I have ANY questions at all, they are available to answer them.
Hayin K., San Francisco, CA
Want To Know More?
Our team is ready to chat, and offers a complimentary, 100% free estimate for any foam roofing project you have.