Sacramento Spray Foam Roofing
American Foam Experts is the #1 Sacramento spray foam roofing contractor for an affordable spray foam roof. Do you have a flat roof in the Sacramento area? Call us for an estimate.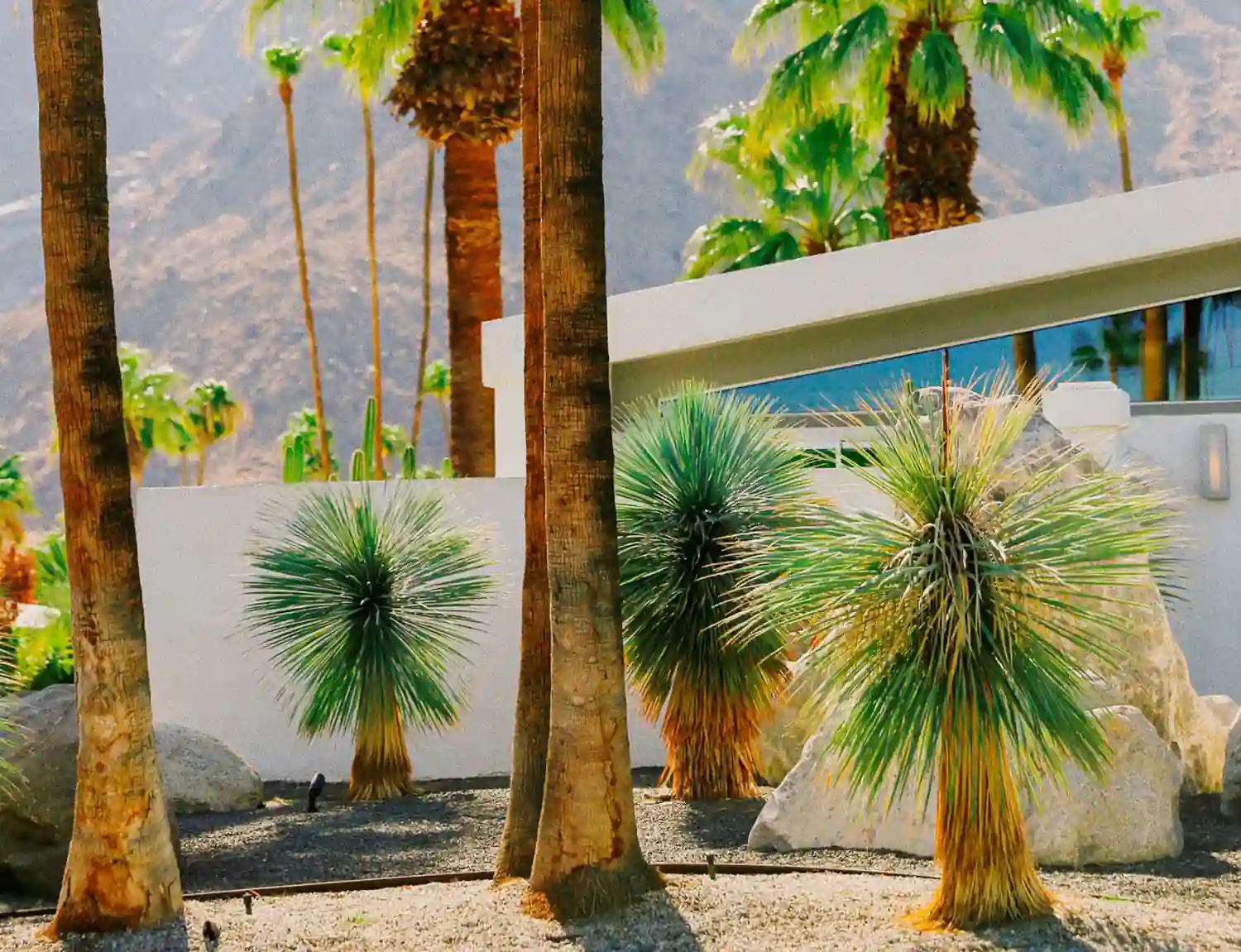 35+ Years of Spray Foam Roofing Experience in Sacramento.
American Foam Experts is your best choice for a Sacramento spray foam roofing contractor. We have been providing services to homes and businesses in Sacramento for more than 35 years! In fact, we were one of the first commercial spray foam roofing applicators in the United States.
Because of our vast experience in the Sacramento area working with spray polyurethane foam applications, we're uniquely qualified to exceed your expectations. In fact, our applicators have been with us, working in the Sacramento area for 35+ years each. This means, we're not learning on the job and you get amazing results at a great price!
Put on correctly and with properly maintained topcoats and recoats, an American Foam Experts roof will never need to be replaced. Poor SPF application, by a less experienced roofer, could lead to blistering and unnecessary repairs down the road.
Sacramento Weather Can Be Hard on Your Flat Roof.
Sacramento weather can be pretty tough on the average roofs. Famous for its hot, dry, and sunny weather, the hot sun that Sacramento experiences leaves your roof scorching. This can lead to cracking and wear and certainly drives up cooling costs for the entire building.
SPF foam is the perfect solution for Sacramento flat roofs. Spray polyurethane foam is airtight, watertight, and vapor tight. The material drains better than other solutions and offers better insulation – all of which are critical for your Sacramento flat roof.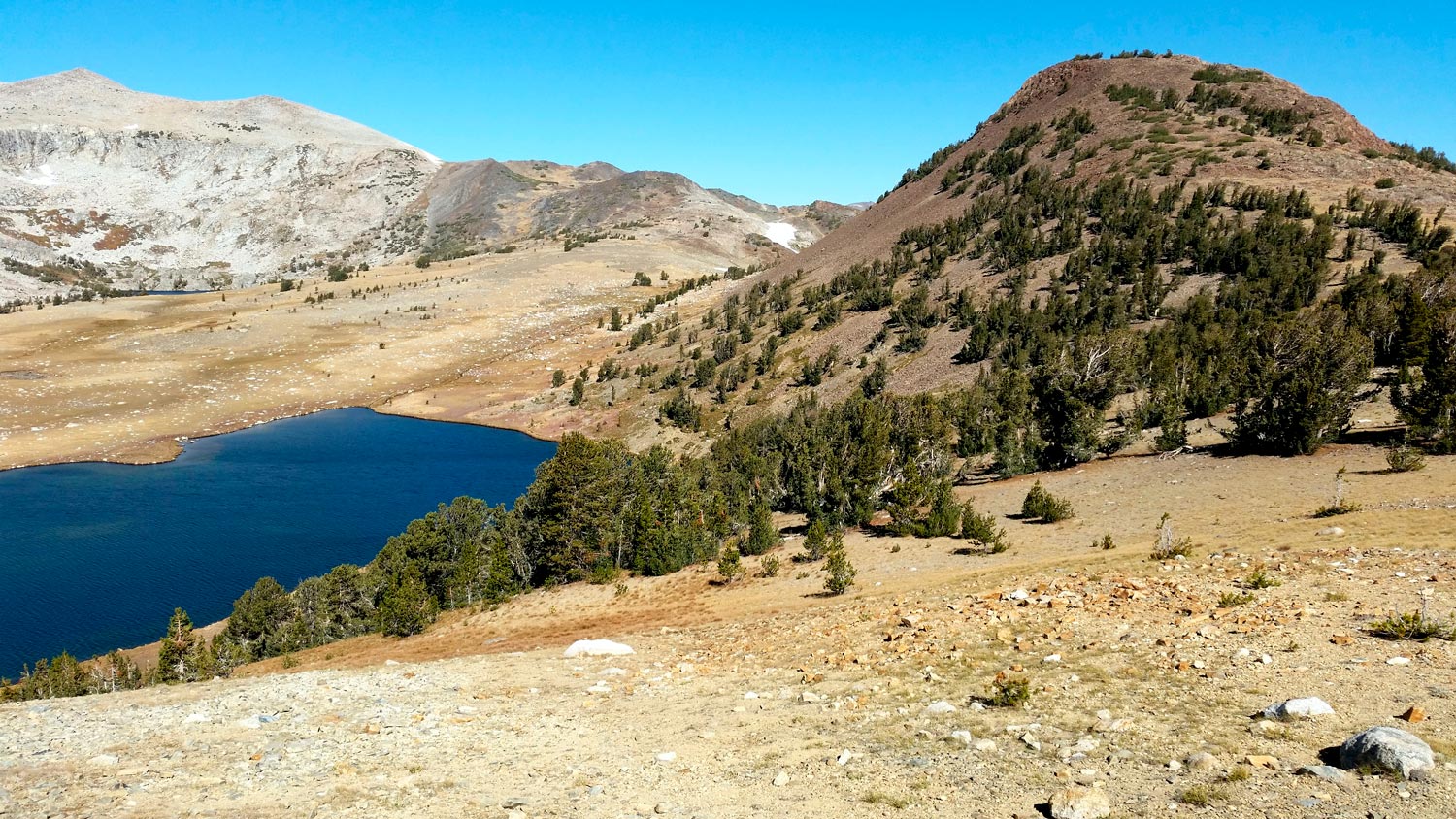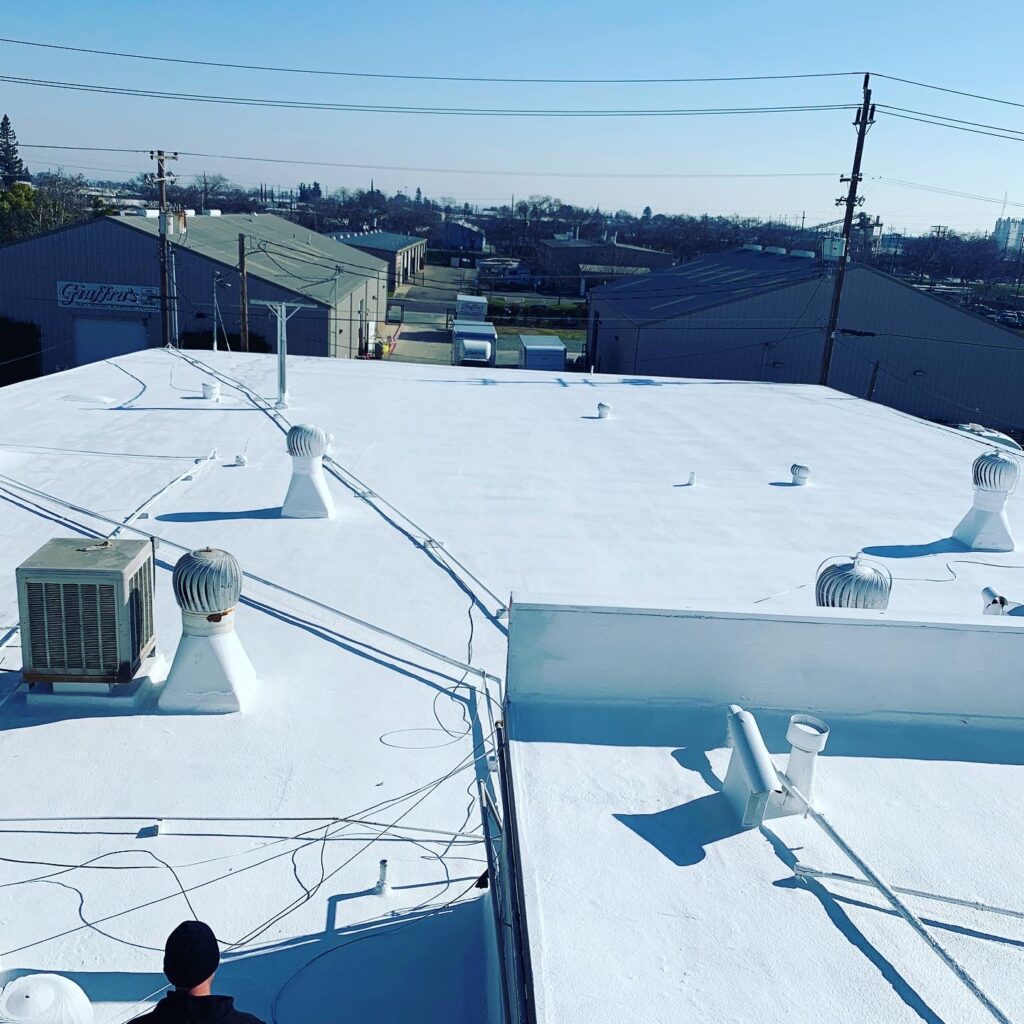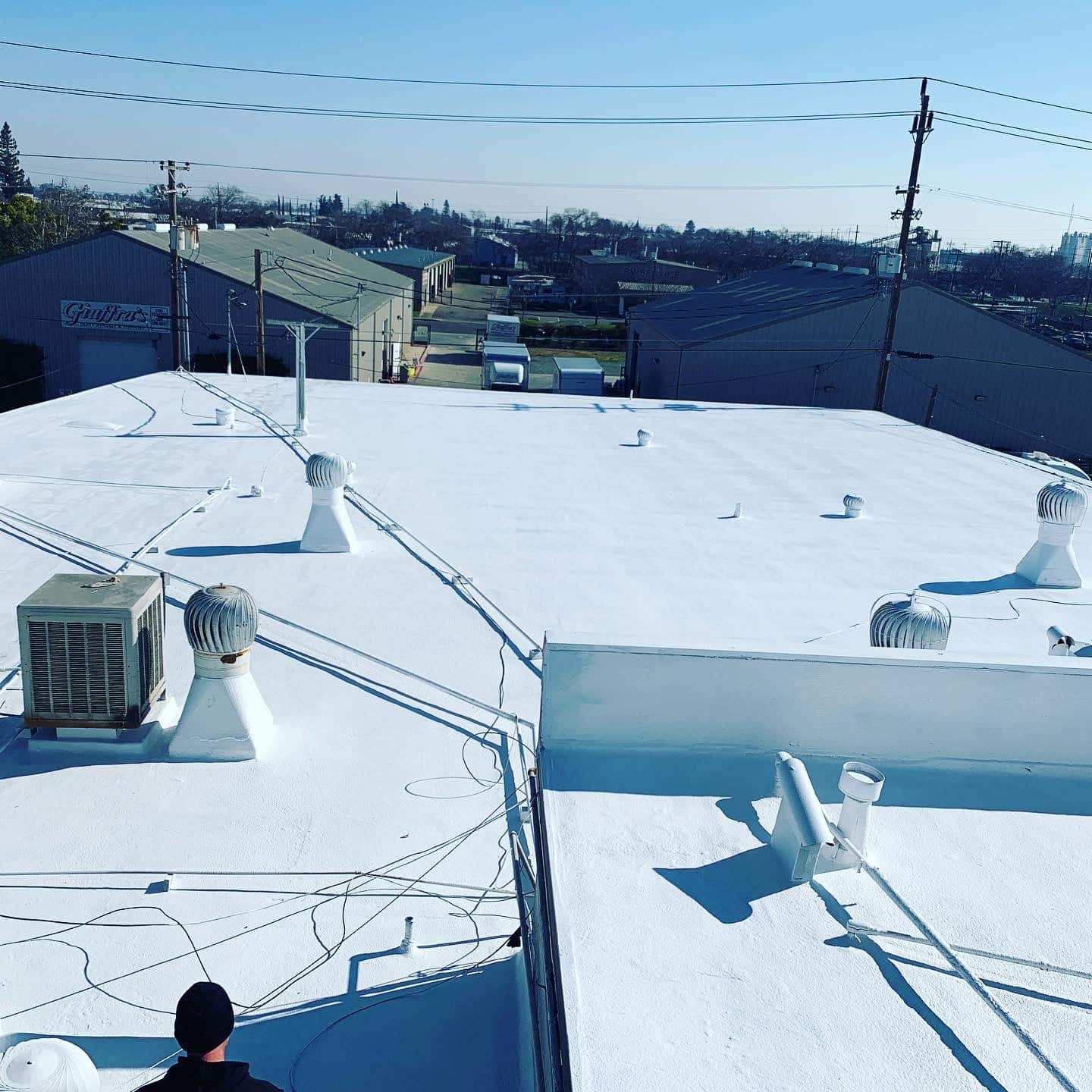 Hiring a Sacramento Spray Foam Roofing Contractor Shouldn't Break the Bank.
We will always be honest about the extend of your roof damage, quote fairly and transparently and warranty our repair work. Other roofers are often more interested in sucking maximum dollars from your pocket; we're more concerned about maintaining our reputation as the best foam roofer in Sacramento.
Because so many buildings in Sacramento are similar, our extensive experience in the area means we have perfected the SPF application techniques you'll want out of your spray foam roofer – especially when making repairs.
American Foam Experts will deliver a better work product, faster and often at a better price than other roofers. We will put on the best roof for the best price. We'll provide you with a quote in less than 24-hours and our, jobs rarely take more than a week (3-day average) to complete.
We also offer the most flexible scheduling in the Sacramento area.
Green Commercial & Residential Foam Roofing in Sacramento.
Spray polyurethane foam is a green energy product. It is biodegradable, has minimal off-gassing and the white top has a high reflectivity rate which will cool down the area around the building. In fact, SPF roofs in the Sacramento area will typically be 30% cooler than most traditional roofs!
Whether you have a commercial roof or residential building, you can have peace of mind knowing that your roofing material is not only protecting your property and your wallet but also the environment.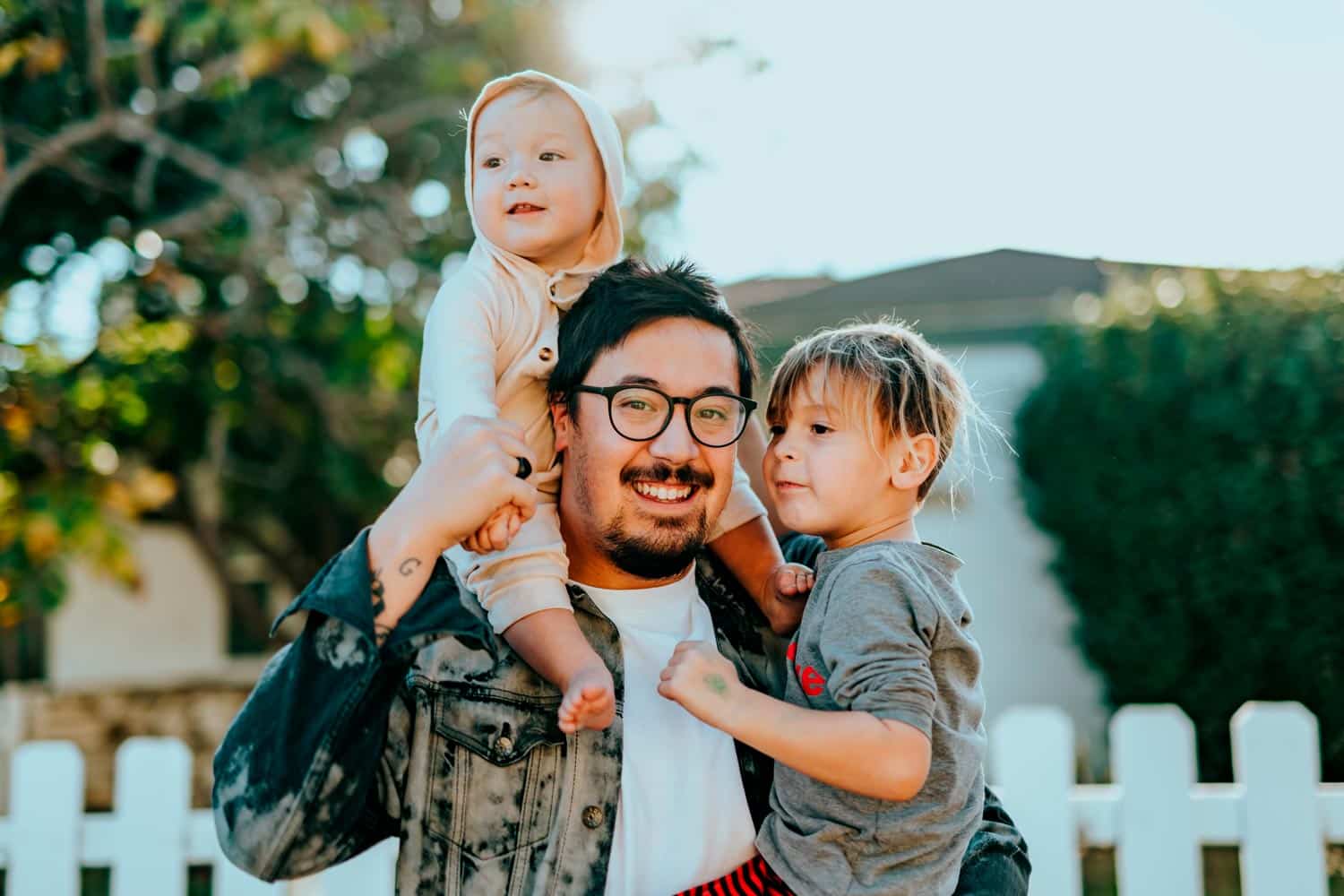 Spray Foam Roofing in Sacramento | Customer Review
We recently purchased a foam roof from American Foam Experts for our poorly insulated, flat-roofed (tar and gravel) second home near Sacramento, and WOW, what a difference it made!  In the past, when we arrived there during the summer we could hardly walk inside because it was so hot.  But now, it's so much cooler inside that we hardly ever even have to turn on the air-conditioner!  A bit expensive to be sure, but worth every penny!
Want To Know More?
Our team is ready to chat, and offers a complimentary, 100% free estimate for any foam roofing project you have.